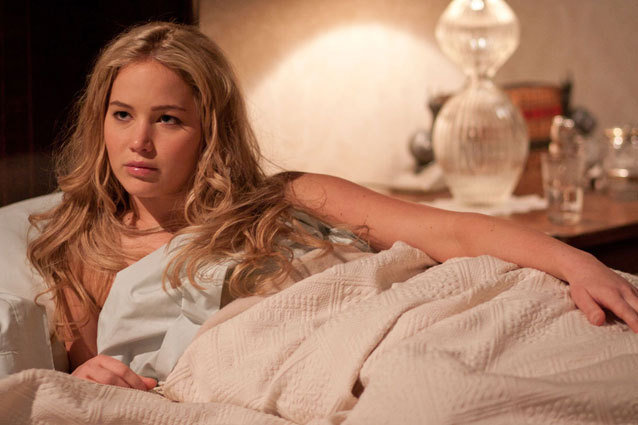 Today in completely nonsensical hypothetical situations that will actually never happen: The Internet voting public would very much like
Jennifer Lawrence
to make a sex tape. Buncha pervs, they are.
A
not-very-safe-for-work survey
conducted by the website XCritic.com and noted porn company Vivid Entertainment has determined that adult entertainment connoisseurs had "the most interest in watching or buying" a sex tape from
America's Sweetheart, J-Law
, beating out
America's Frenemy,
Anne Hathaway
, and America's Favorite Tabloid Fodder,
Jennifer Aniston
.
Well, 22 percent of the people who voted for Lawrence in this strange poll (and the 17 percent on Team Hathaway and the 15 percent on Team Aniston, for that matter) you might want to exhale, because as far as we know, J-Law has kept her bedroom activity private. Besides, she's a classy broad who presumably understands the permanency of the digital age (or at least has learned the lesson Scarlett Johansson and many a Disney starlet had to experience the hard way after their topless shots leaked online). You're probably better off using the old fashioned way of picturing famous actresses in flagrante — by pausing nude scenes and using your imagination, obviously.
People like
Halle Berry, Jennifer Lopez, Miley Cyrus
, and
Lindsay Lohan
also garnered votes. Lohan choosers might not want to give up hope since she's already done Playboy and is in a new movie starring porn star James Deen. Sadly Teen Mom star Farrah Abraham did not receive one vote and, naturally, that's the celebrity sex tape
we're going to get
.